VW Group Emissions Claims
In September 2015, the US Environmental Protection Agency ordered the Volkswagen Group to recall nearly half a million cars that were found to be producing up to 40 times more dangerous emissions than permitted.
The Volkswagen (VW) Group admitted that 11 million cars worldwide were fitted with an algorithm built into the car's engine management software. The software recognised when the car was being tested for emissions, and manipulated engine performance to produce a lower nitrogen oxide (NOx) reading.
NOx is a combination of Nitrogen Oxide and Nitrogen Dioxide; both of which are pollutants associated with, amongst other things, acid rain and childhood asthma. NOx is harmful to humans and the environment which is why its emissions are controlled and regulated.
The Volkswagen Group promoted a 'clean diesel' image, which led to their vehicles being sold at a higher price.
The issue is not confined to just the VW car marque it includes all cars manufactured by the Volkswagen Group, namely Volkswagen, Audi, Skoda and SEAT. In the United Kingdom 1.2 million of these vehicles were sold with these devices.
The High Court determines that Volkswagen did install 'defeat' devices to cheat emission tests
The Judgment in the group litigation was handed down by the High Court on the 6th April with a finding that Volkswagen breached European emissions rules by installing unlawful "defeat devices" in diesel cars. Mr Justice Waksman described some of Volkswagen's arguments that the vehicles did not contain defeat devices as "hopeless" and "highly flawed".
In the important ruling for UK motorists in the group action against Volkswagen, Mr Justice Waksman also found that the High Court was bound by the German transport regulator's finding that the software installed was a defeat device.
Whilst the action will still continue in respect of other issues including  liability and quantification of loss it is a significant judgment because it is the first time that a European court has made such detailed findings on the defeat device issue.
Volkswagen have intimated that they are considering whether to appeal the decision.
We would hope that Volkswagen accepts the court's decision and given the settlements that have taken place in other countries we would hope that they would take a pragmatic view and enter into settlement negotiations.
A full copy of the Judgment can be found here.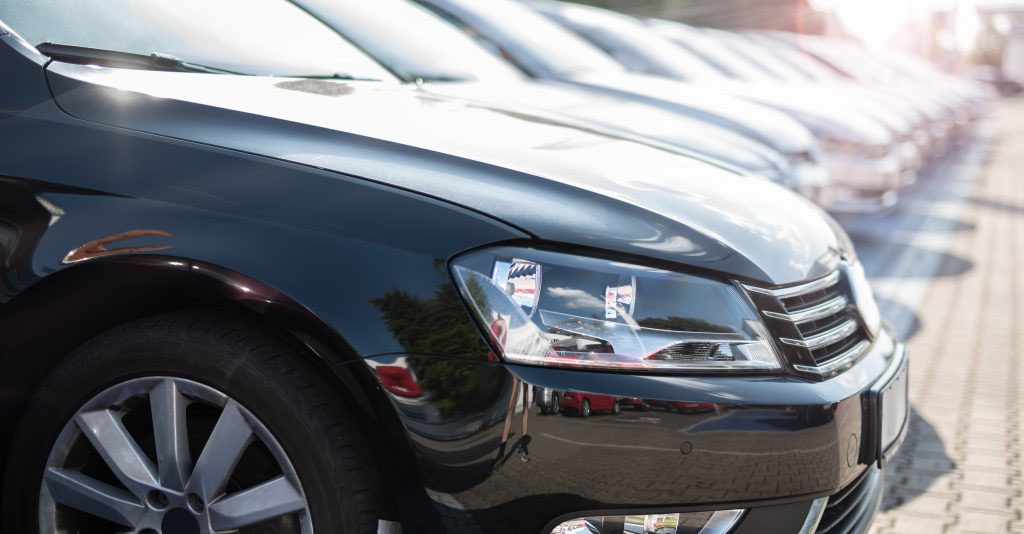 For more information please read our FAQs:
In order for a vehicle to be sold, registered and driven in the UK, amongst other things, it must comply with the NOx emissions limits provided in the Emissions Regulations. VW have breached those regulations manufacturing and selling vehicles that emit much higher levels of NOx than are allowed. Essentially VW fitted 'defeat devices' to around 1.2 million vehicles that were sold in the UK.
As a consequence consumer's were misled into thinking that their vehicle was much less harmful for the environment and also charged more for the vehicle.
VW fraudulently represented that the affected vehicles complied with all relevant laws and thereafter fraudulently represented that the vehicles did not contain the 'defeat devices'. As well as a claim in fraud, there is a breach of contract, EU Law and consumer protection laws.
Volkswagen has repeatedly told customers that the vehicles are safe and roadworthy. However, despite entering into a settlement with owners in the US worth around $15 billion, Volkswagen has refused to acknowledge wrongdoing in Europe.
Initially in September 2015, VW's Chief Executive said that he was 'deeply sorry' for the incident. VW purported to offer to 'fix' the vehicles affected but have not offered any compensation.
VW say the situation in the UK is very different to the USA in that they can fix the cars in the UK whereas they can't in the USA. Consequently VW have refused to offer compensation.
Why should I bring a claim?
Financial compensation for you – you are owed damages for being misled. You are likely to have paid a higher price for your vehicle and the resale value could be less.
For the environment - Companies such as VW Group should not be allowed to profit from being untruthful. VW should be held to account for their actions. We all have a responsibility to protect the environment and vehicles that emit harmful levels of noxious substances that are harmful to the environment and health affect us all.
Accountability – Any company or organisation that has misled its customers should be held to account for their actions and pay any subsequent penalties. Big businesses have powerful brands that people trust, this trust is often the reason consumers make decisions to purchase a product. Companies cannot be allowed to abuse this trust and so this action will act as deterrent for other companies.
What about the group litigation?
A Group Litigation against VW Group is proceeding in the High Court with a hearing date in December 2019. A small number of test cases have been chosen and the Court will make a determination. The deadline for joining the group action has passed but that is not a problem because you can still bring a claim with us.
Yes. If you have an affected vehicle, whether it was purchased new or second hand including on finance, hire purchase, personal contract purchase or leased.
You can also claim if you have sold the affected vehicle, provided that you have proof of ownership/leasing.
How do I know if my vehicle was affected?
How much compensation will I get?
It is not possible to advise definitively about the likely level of compensation at this stage given there are a number of factors that will determine that. How much the purchase price was being the starting point together with a number of other factors. The amount of any damages that are awarded will ultimately be determined by the Court or negotiated between the parties.
Claimants in the United States received approximately $8,000 before costs but we would expect damages to be lower in the UK given that emissions regulations are less stringent. It is still certainly worth bringing a claim.
How much will it cost me to claim?
You are signing a no-win, no-fee agreement. If we don't win your case, and you keep to the terms of the agreement, you won't be charged anything.
If you do win, some of our charges will be paid by VW and some by you. You will also have to pay from your damages the costs of insurance and the funders who are supporting your case.
You should however still receive 50% of your proportionate share of compensation. If we lose the claim, we will not charge you for our time or the costs we have incurred on your behalf.
What documents do I need?
Documents showing ownership such as receipts or V5 registration documents, vehicle brochures, finance documents, lease agreements and any other documents which were relevant to your decision to purchase the affected vehicle.
If you no longer have those documents then you are still likely to be eligible to participate.
You will be able to upload these documents quickly to our portal once you have signed up.
What will happen after I have signed-up?
We will ask you to complete a short questionnaire online and upload any documents you have. One of our specialist lawyers will then review your claim.
As the case progresses, we will provide updates via our portal.  We will also update the content and FAQs on our website. If, however, there is something you are not clear about and require a specific response to, you can contact us.
We are acting for many thousands of clients in respect of these types of claims and therefore in order to provide you with regular updates and information we have an online portal where you can upload documents in your own time.
We won't be bombarding you with hundreds of letters instead we want you to be able to pursue a claim with as little inconvenience as possible. Our frequently asked questions should answer any queries you have and our online portal is easy to use so if you have any questions please check there first.
Litigation is a lengthy process and unless you hear from us, there is nothing new to report so we won't trouble you. Likewise we would be grateful if you could be patient and await online updates, this will allow us to get on with progressing your claim.
Will I have to give evidence at court?
Whilst we cannot promise that you won't have to at this stage we would say it is very unlikely that you will need to attend Court. Whatever happens you can rest assured we will be with you every step of the way providing you will all of the help and guidance you need. Our team of lawyers including Barristers and Solicitors are used to dealing with litigation so you can feel confident that everything possible will be done to settle your claim.
VW have repeatedly said that they can 'fix' the vehicles but there is no objective evidence that this can be done without harming the car or impacting on the resale value. This also misses the point that customers have been misled.
The aim of the 'fix' is to make sure the cars comply with the emissions regulations when being driven day to day. However, VW will not divulge what the 'fix' involves and therefore because of the lack of transparency many customers are choosing not to opt for this. There have been reports of vehicles using more fuel and driving more slowly after the 'fix' but as it stands we have no definitive data or evidence.
You do not have to have the 'fix' if you do not want to. At this stage we do not anticipate that having your car fixed will affect your claim because we consider that you will still have paid more for the vehicle at the time it was purchased.
How long will my claim take?
VW are currently robustly defending the claim. If the claim settles it could be months before you get compensated but it is likely to take between 18 to 24 months for the matter to proceed to trial.
EXISTING CLIENTS
Why do I need a manual ID check and how long will it take?
We need to carry out manual ID checks for those clients who did not pass the automated check. We will send you an email to confirm when this manual check is complete.
I am unable to access the Bond Turner Portal, why is this?
Please make sure you are using the most up-to-date version of your preferred website browser, you can download them here:
I do not have a utility bill for the ID check, what are the alternatives?
If you do not have a utility bill, you can use a bank statement, a council tax bill or a TV licence bill.
I have not received any emails from you?
If you have not yet received an email from us, there may be an issue with the email address you supplied when you completed the enquiry form online. If this is the case you need to contact us to confirm your email address.
Yes. If we do not win your case, and you keep to the terms of the agreement, you will not be charged anything. If we do win, some of our charges will be paid by VW and some by you. You will also have to pay from your damages the costs of insurance and the funders who are supporting your case.
You should however still receive 50% of your proportionate share of compensation. If we lose the claim, we will not charge you for our time or the costs we have incurred on your behalf.
How do I find my VIN Number?
Your Vehicle Identification Number (VIN) is a unique number which identifies your car. You can find your VIN Number:
On the windscreen of the car – typically on the passenger side bottom corner
Vehicle title and registration document
The service manual / booklet
For more information, please access the following links:
Where can I find out more?
To find out more about the progress of your claim, please log into the Bond Turner portal. We will notify you by email and SMS if there is an update on your claim. If there is an update you need to log into the portal.
What is the latest update on the claim?
December 2019
A two week trial in the group action brought by a group of VW customer's has commenced in the High Court in London. The Court is going to determine two preliminary issues:
Whether the findings of the EU approval authority (KBA) and the UK Vehicle Certification Agency (VCA) that affected vehicles were fitted with the "prohibited defeat devices" (in circumstances where Volkswagen had not appealed the decisions) are binding on the High Court of England and Wales.
Whether the devices fitted in affected cars constituted an illegal 'defeat' device designed to cheat the clean air laws within the UK.
Judgement is not expected to be given until spring in 2020. If there is any further news before then we will update our website.